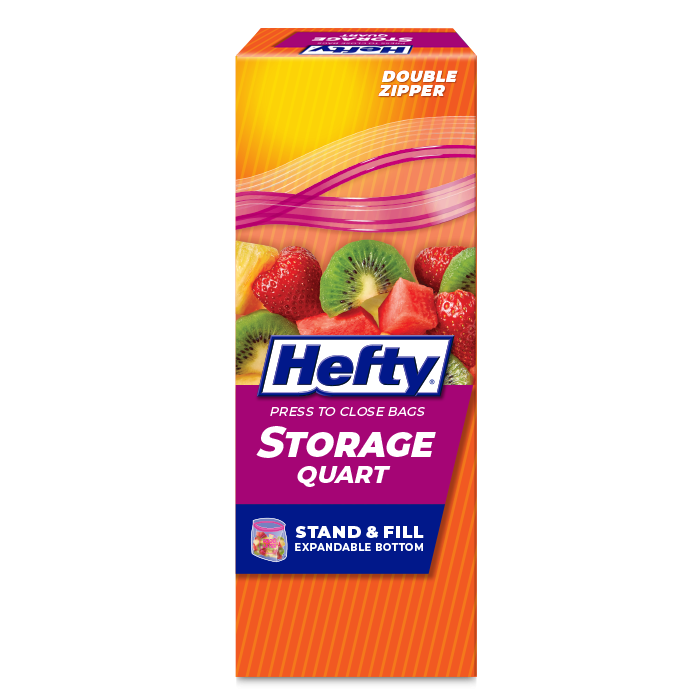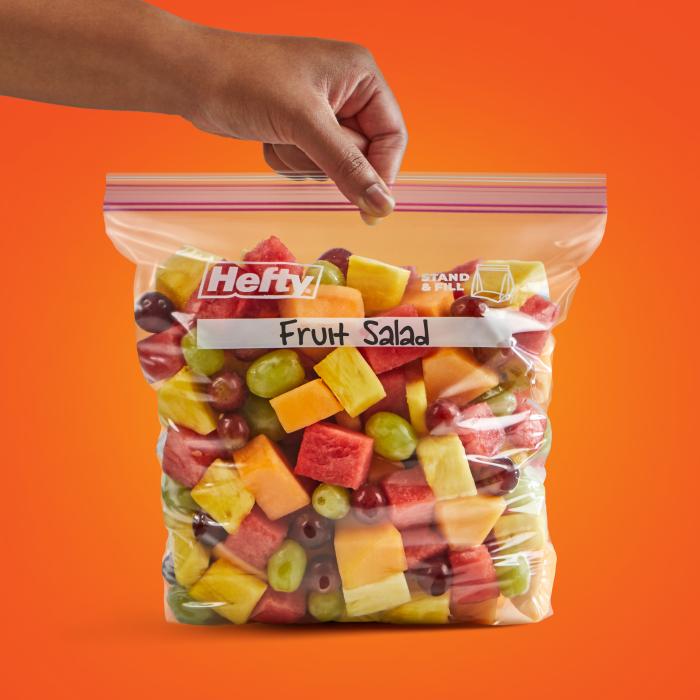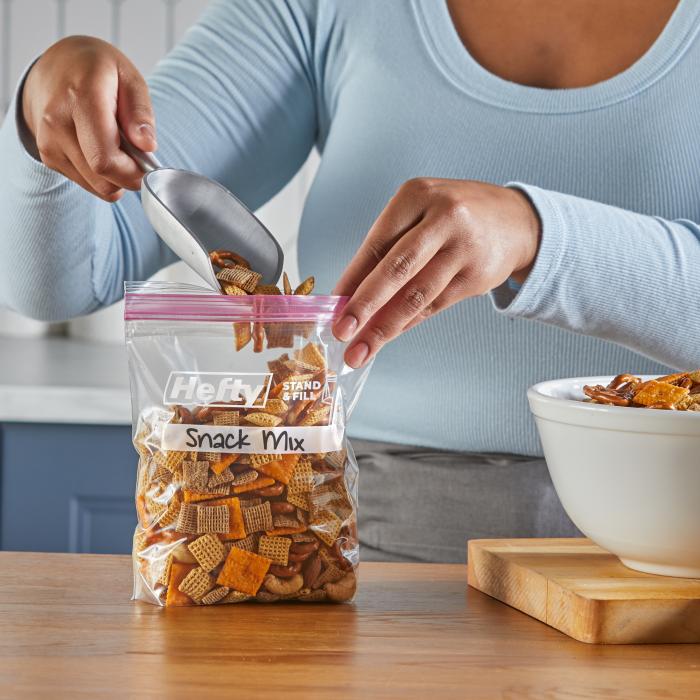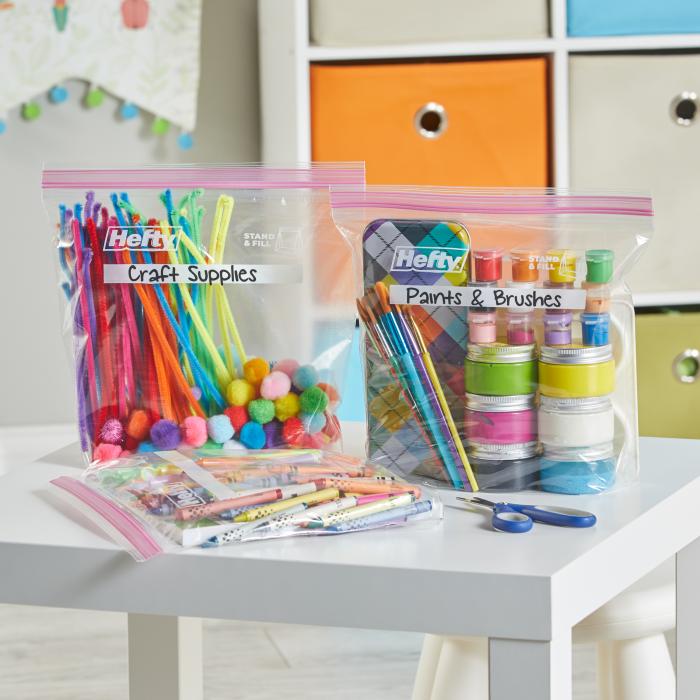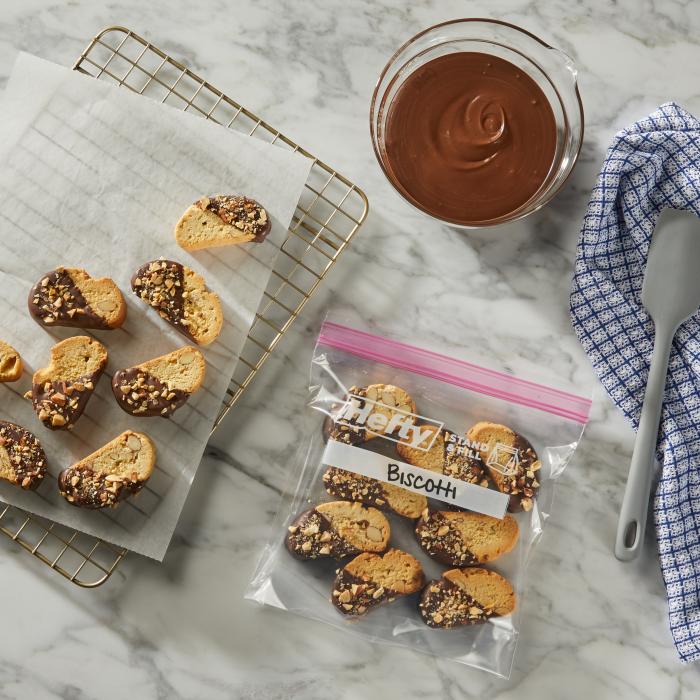 Hefty® Press to Close Storage Bags
Introducing Hefty® Press to Close Plastic Bags, our first-ever press to close bags perfect for packing and storing leftovers, lunches, and more! The stand-and-fill expandable bottom makes it easy to load food, craft supplies, or other household items.
Easy to stand & fill with expandable bottom
Double Zipper provides a secure seal that snaps closed
Easy grip feature makes it easy to open and close
Sizes Available
Quart, 6 15/16" x 2 1/8" x 6 9/16"
Gallon, 10 1/2" x 2 7/8" x 9 3/16"
Recycle & Compost
Product: Store drop-off for recycling, not compostable
Package: Box is recyclable, not compostable
Hefty® Sustainability
In addition to our landmark Hefty ReNew™ program, Hefty® recycled, recyclable, and compostable products can be found on store shelves across the U.S.
Party Cups & More
Enjoy sweet sippin' with Hefty® Cups, a sturdy and stylish option for any occasion.