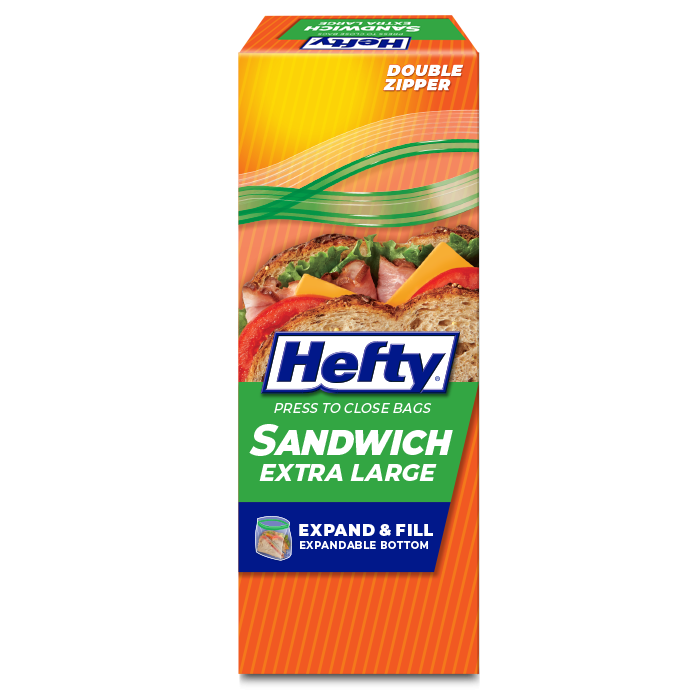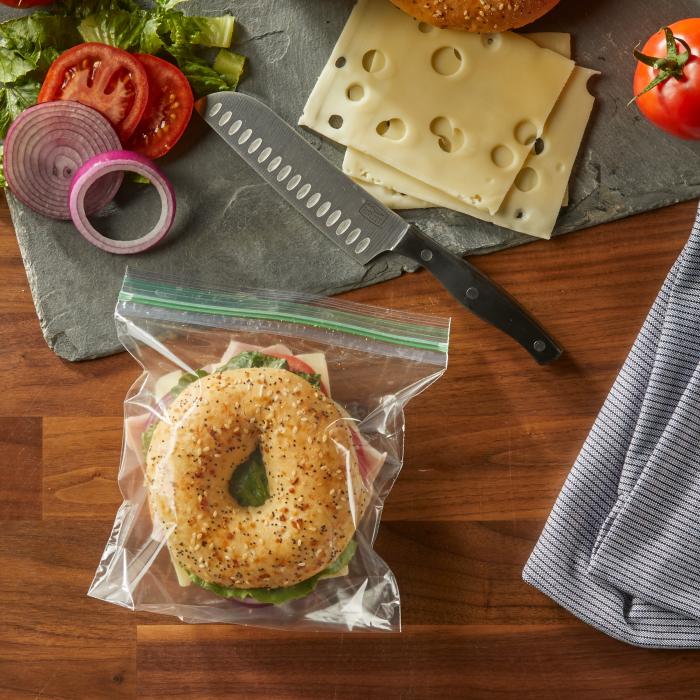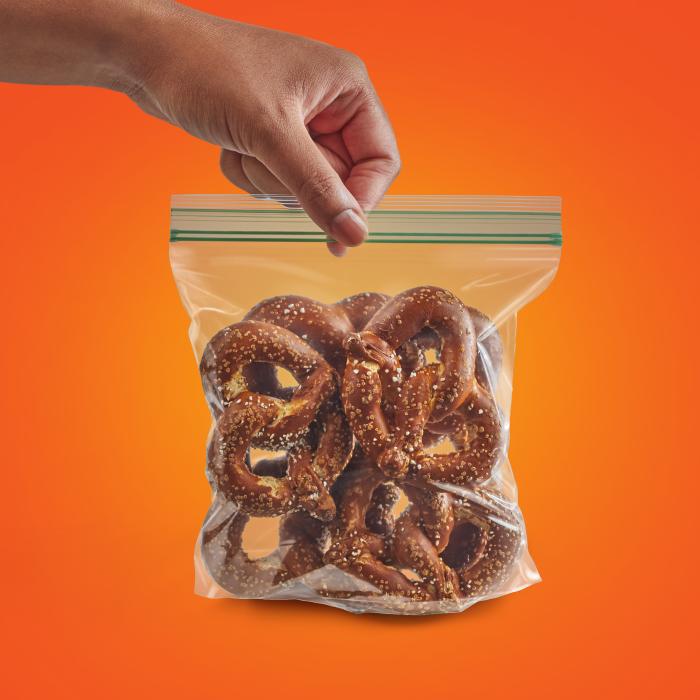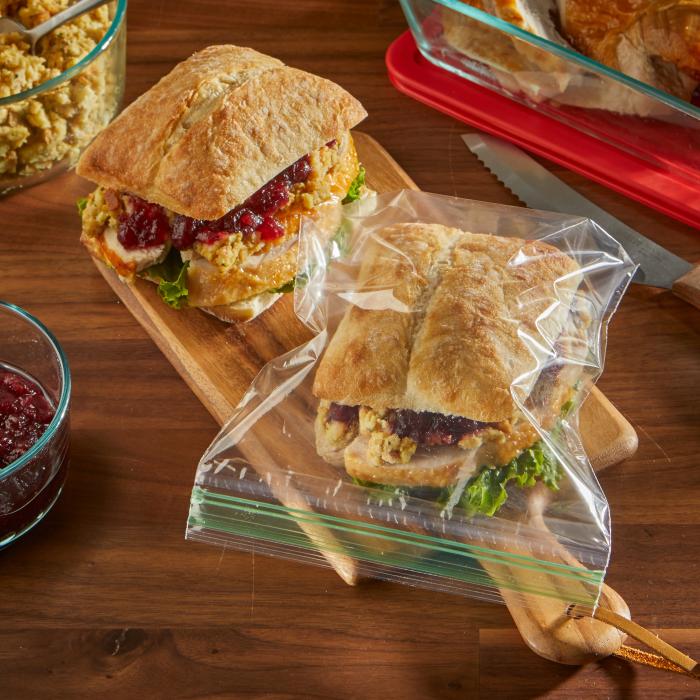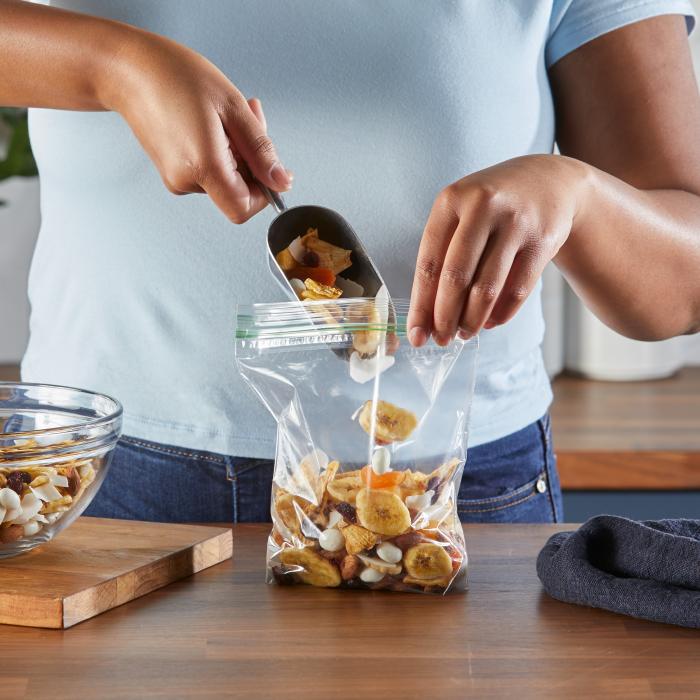 Hefty® Press to Close Sandwich XL Bags
Introducing Hefty® Press to Close Plastic Bags, our first-ever press to close bags perfect for packing and storing leftovers and more! The expandable bottom of these food storage bags makes it easy to load food, craft supplies, or other household items.
Unique XL Sandwich size is perfect for those larger sandwiches and big portions of snacks
Expandable bottom
Double Zipper provides a secure seal that snaps closed
Easy grip feature makes it easy to open and close
Sizes Available
Sandwich XL, 6 15/16" x 2 1/8" x 6 9/16"
Recycle & Compost
Product: Store drop-off for recycling, not compostable
Package: Box is recyclable, not compostable
Hefty® Sustainability
In addition to our landmark Hefty ReNew™ program, Hefty® recycled, recyclable, and compostable products can be found on store shelves across the U.S.
Party Cups & More
Enjoy sweet sippin' with Hefty® Cups, a sturdy and stylish option for any occasion.