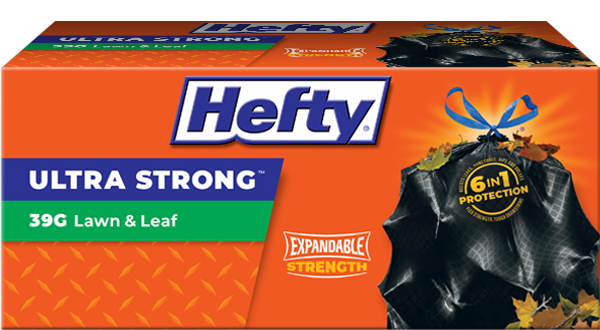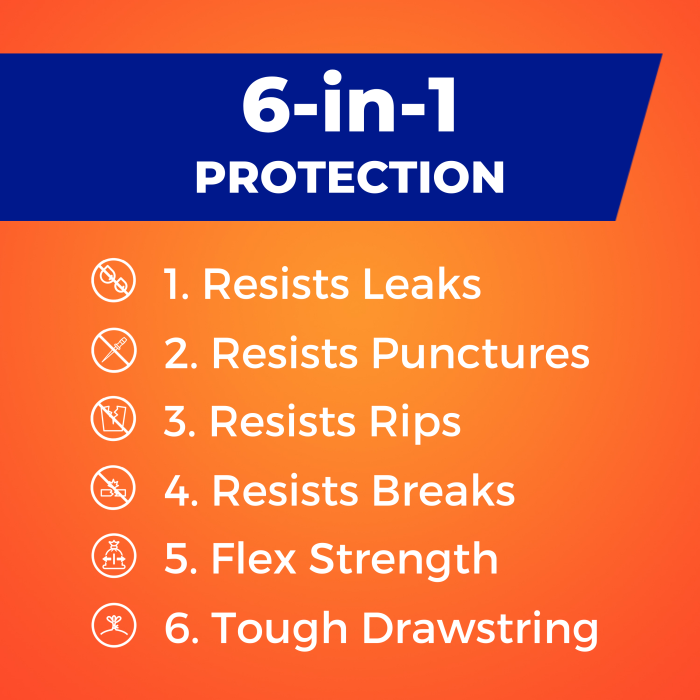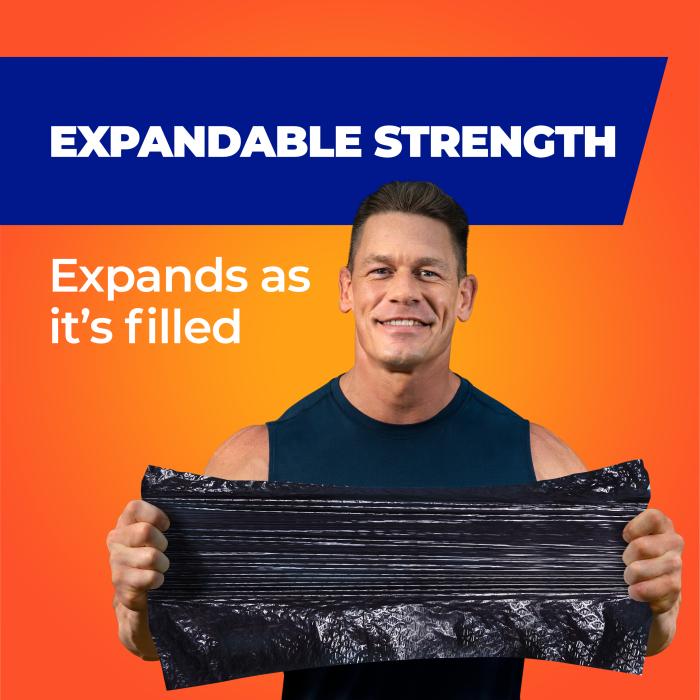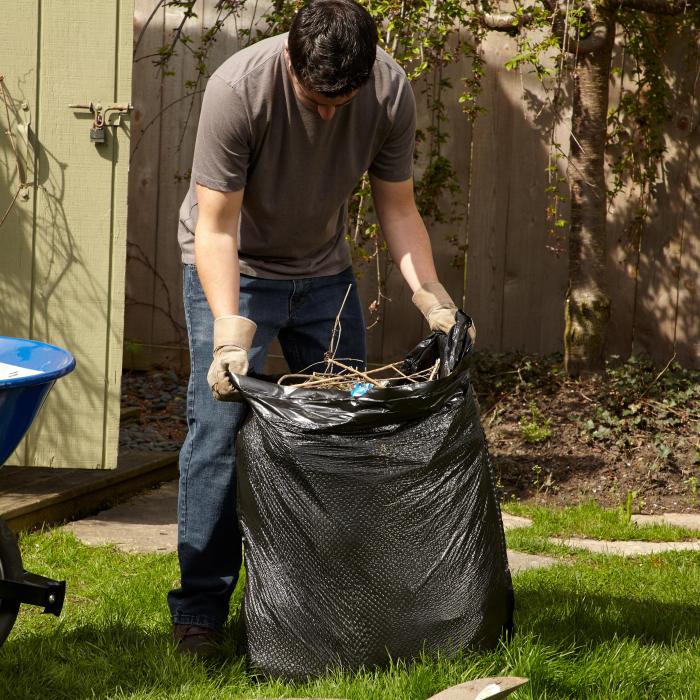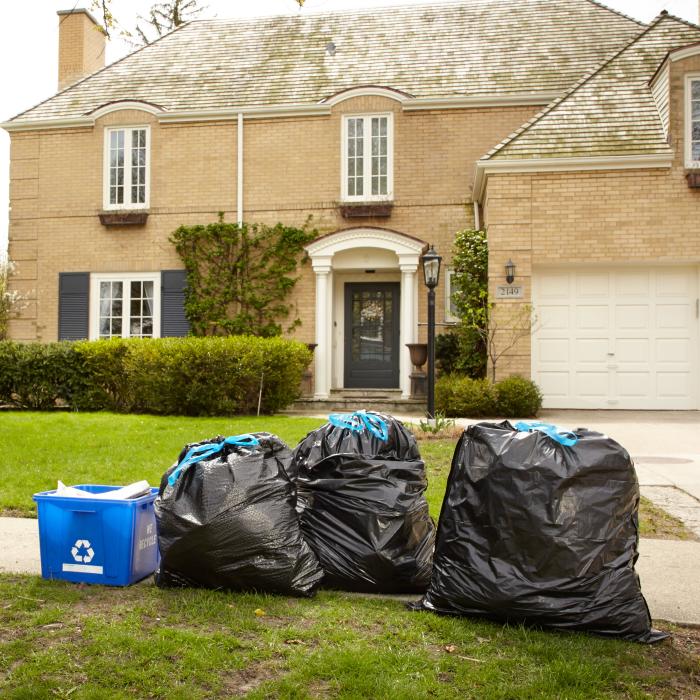 Hefty® Ultra Strong™ Lawn & Leaf Trash Bags
Hefty® Ultra Strong™ Lawn & Leaf trash bags are here to make outdoor cleanup easy! Featuring our 6-in-1 Protection and extra-large, 39 gallon capacity, these bags are the perfect partner for outdoor cleanup jobs.
Ultra Strong™ 6-in-1 Protection
Resists Leaks, Punctures and Rips
Resists Breaks
Tough drawstring
Flex Strength
Features large gallon capacity
Recycle & Compost
Product: Bag should not be recycled, not compostable
Package: Box is recyclable, not compostable
Find The Right Trash Bag
Not sure which trash bag is up to the task at hand? Tell us more about what you need and we'll help you select the best Hefty® bag to get it done.
Recover more Plastics with the Hefty ReNew™ Program
The innovative Hefty ReNew™ program gives communities a way to collect otherwise hard-to-recycle plastics at curbside. Find out if the program is available in your area.
Hefty® Sustainability
In addition to our landmark Hefty ReNew™ program, Hefty® recycled, recyclable, and compostable products can be found on store shelves across the U.S.