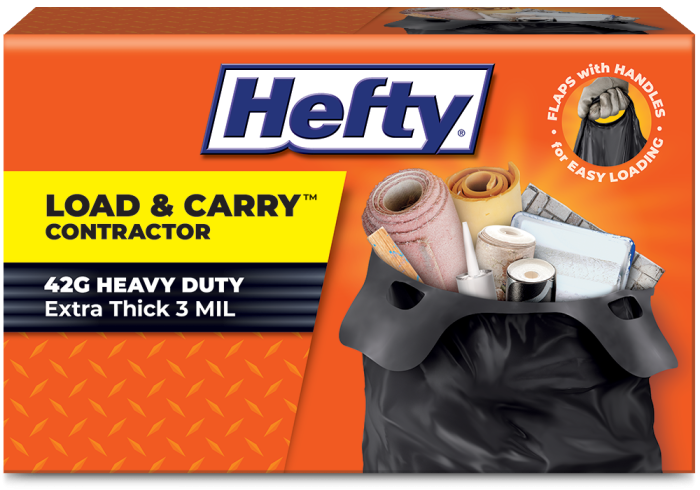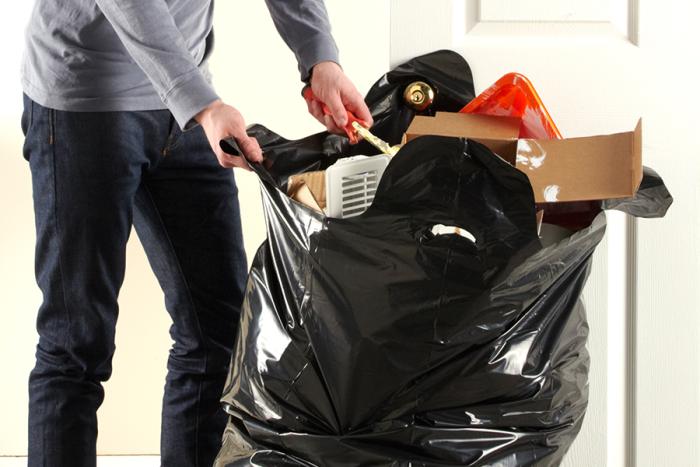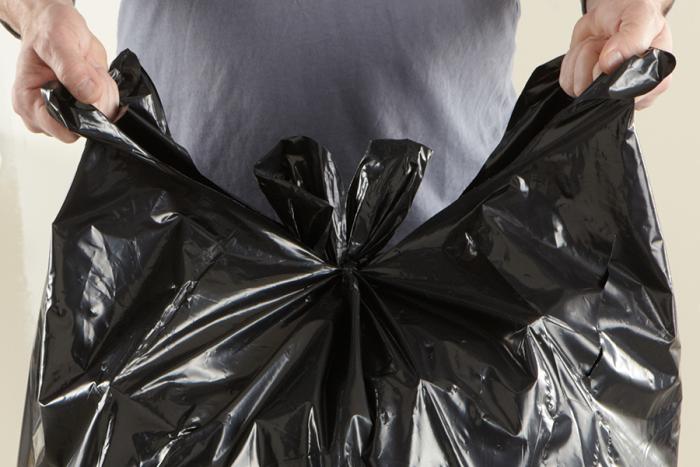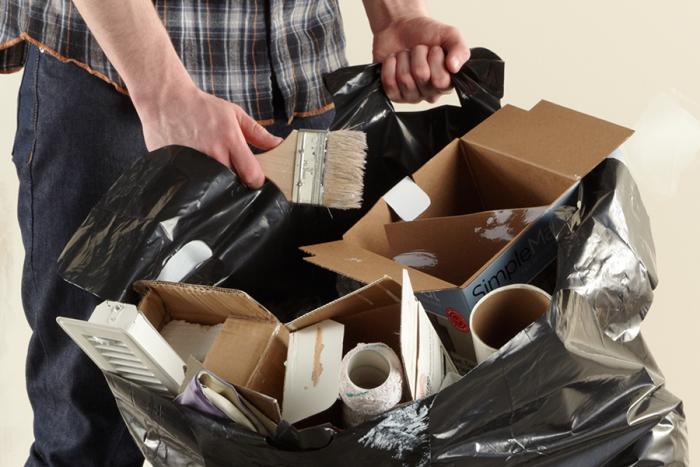 Hefty® Load & Carry™ Contractor
For big project cleanups and DIY jobs, trust Hefty® Load & Carry™ Contractor Bags with extra thick, 3 mil construction and extra long flap ties. Using the built-in handles, hang the bag from a hook or doorknob for efficient loading. That makes it convenient to lift and carry the mess away.
Only contractor bag to feature flaps with handles
Flaps with handles make it easier to lift and maneuver the bag
Extra long flap ties (+1.25") are easier to tie
Heavy duty
Recycle & Compost
Product: Bag should not be recycled, not compostable
Package: Box is recyclable, not compostable
Find The Right Trash Bag
Not sure which trash bag is up to the task at hand? Tell us more about what you need and we'll help you select the best Hefty® bag to get it done.
Hefty® Sustainability
In addition to our landmark Hefty ReNew™ program, Hefty® recycled, recyclable, and compostable products can be found on store shelves across the U.S.
Trash Cans & Home Storage
Put your trash bags to good use inside a durable trash can in a variety of styles and functions. Get organized with our stackable, durable storage bins.