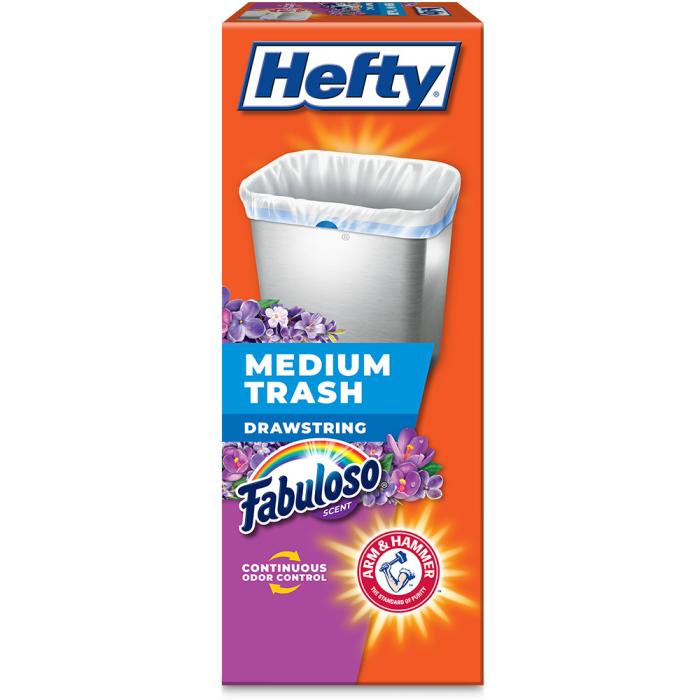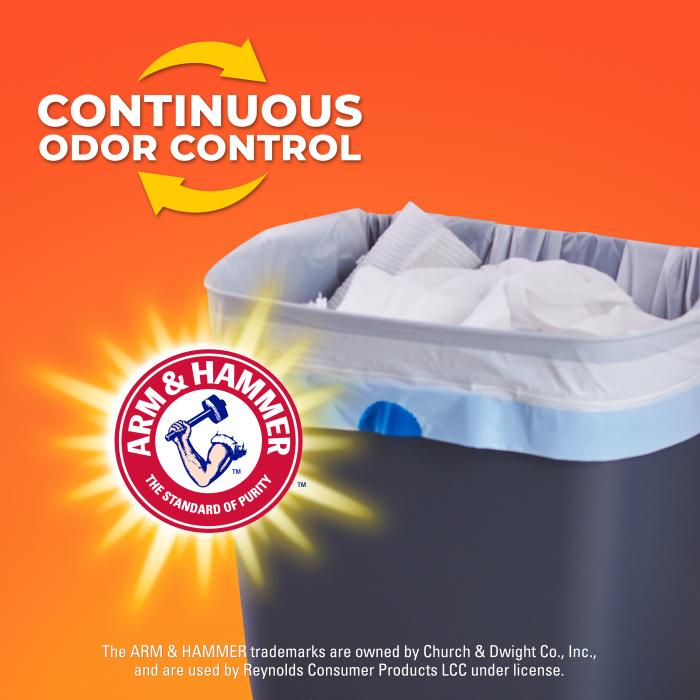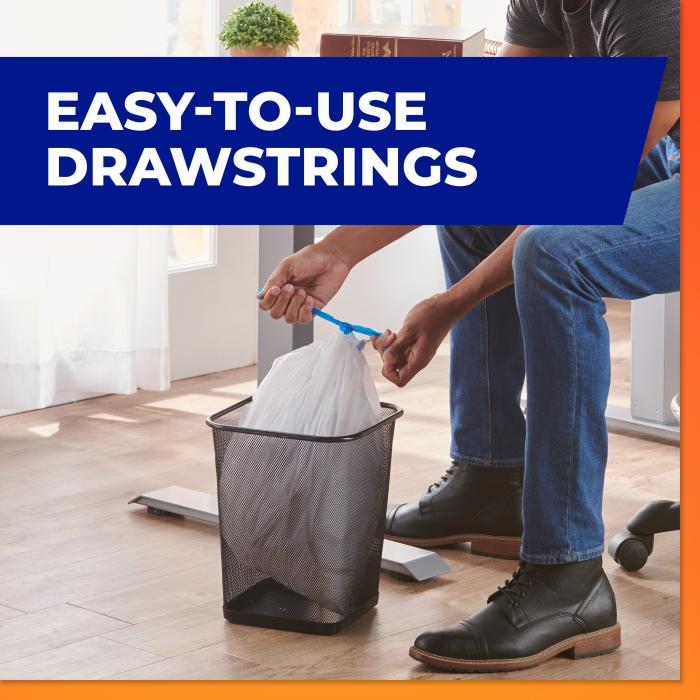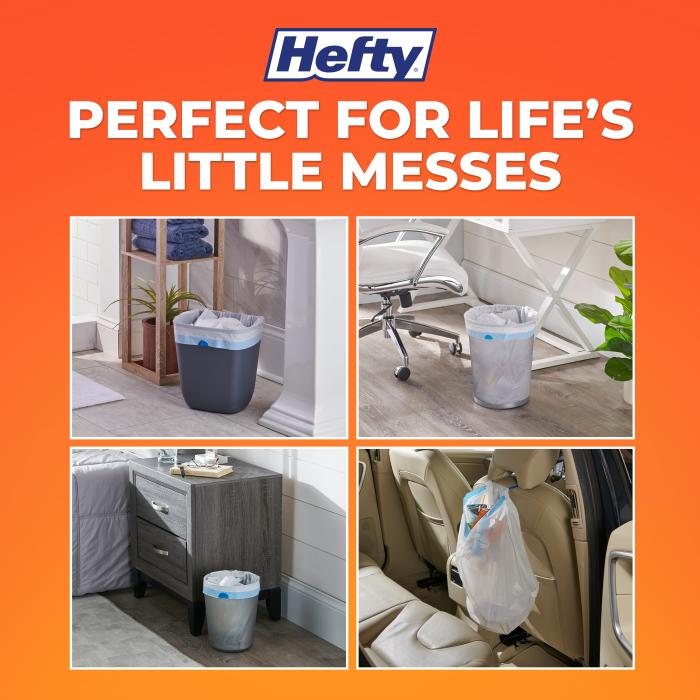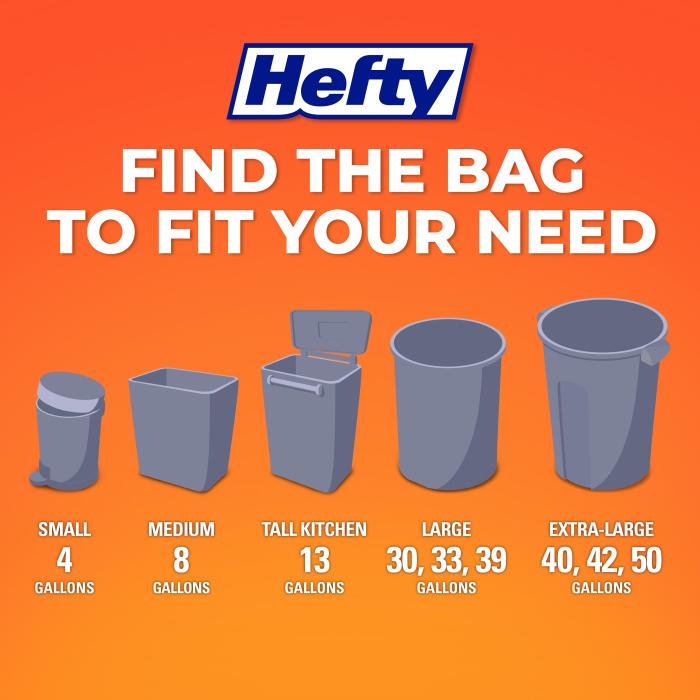 Hefty® Medium Trash Bags
Hefty® Medium Trash Bags with Arm & Hammer™ odor neutralizer and a secure drawstring closure are perfect for all of the smaller spaces in your home, including your office, bathrooms, bedrooms, and more. Now featuring the joyful scent of Fabuloso® and the refreshing scent of Ocean Water.
Sized to fit most medium trash bins
Reliable drawstring closure
Dependable Hefty® strength
Recycle & Compost
Product: Bag should not be recycled, not compostable
Package: Box is recyclable, not compostable
*The ARM & HAMMER trademark is owned by Church & Dwight Co., Inc., and are used by Reynolds Consumer Products LLC under license.
**Fabuloso® and associated designs are trademarks of Colgate-Palmolive Company and are used under license.
Find The Right Trash Bag
Not sure which trash bag is up to the task at hand? Tell us more about what you need and we'll help you select the best Hefty® bag to get it done.
Hefty® Sustainability
In addition to our landmark Hefty ReNew™ program, Hefty® recycled, recyclable, and compostable products can be found on store shelves across the U.S.