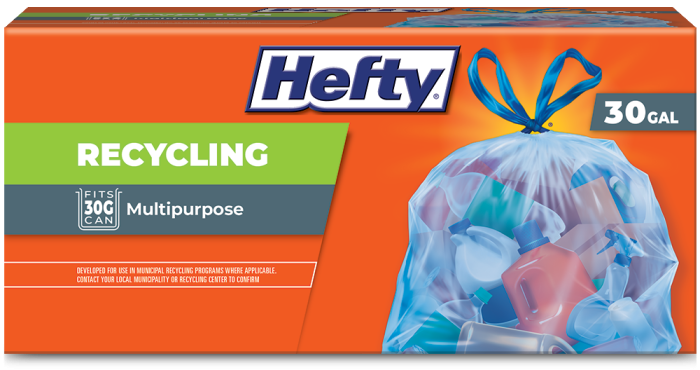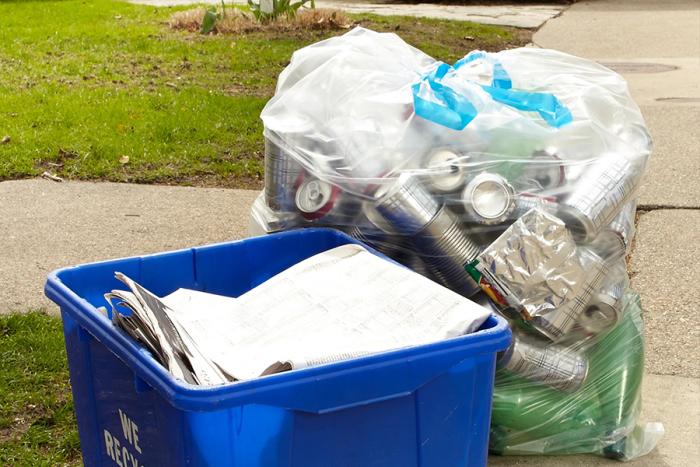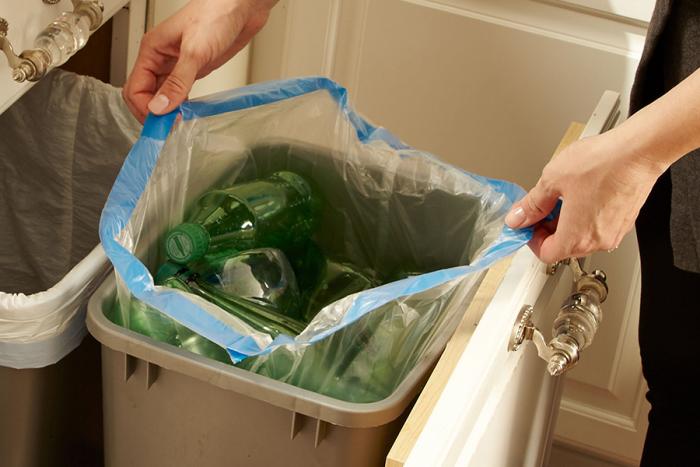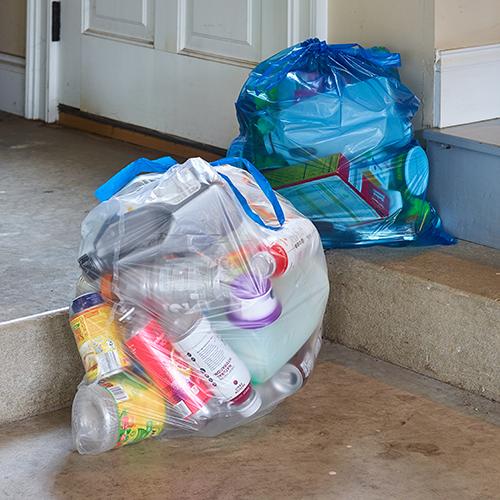 Hefty® Recycling Bags
Hefty® Recycling bags make it easy to sort your recyclables and avoid the landfill. Available in 13 and 30 gallon sizes and ideal for daily use or seasonal cleaning.  These transparent bags make curbside identification easy and are designed to handle all types of recyclables. 
Transparent clear or blue option for easy sorting
Designed to handle all types of recyclables
Reliable drawstring closure
These bags are not recyclable*
Colors Available
Clear transparent
Blue transparent
Recycle & Compost
Product: Bag is not recyclable*, not compostable
Package: Box is recyclable, not compostable
*This bag is not recyclable. This bag is designed for use in participating program areas only - contact your local municipality or recycling center to confirm acceptance.
Find The Right Trash Bag
Not sure which trash bag is up to the task at hand? Tell us more about what you need and we'll help you select the best Hefty® bag to get it done.
Hefty® Sustainability
In addition to our landmark Hefty ReNew™ program, Hefty® recycled, recyclable, and compostable products can be found on store shelves across the U.S.
Recover more Plastics with the Hefty ReNew™ Program
The innovative Hefty ReNew™ program gives communities a way to collect otherwise hard-to-recycle plastics at curbside. Find out if the program is available in your area.