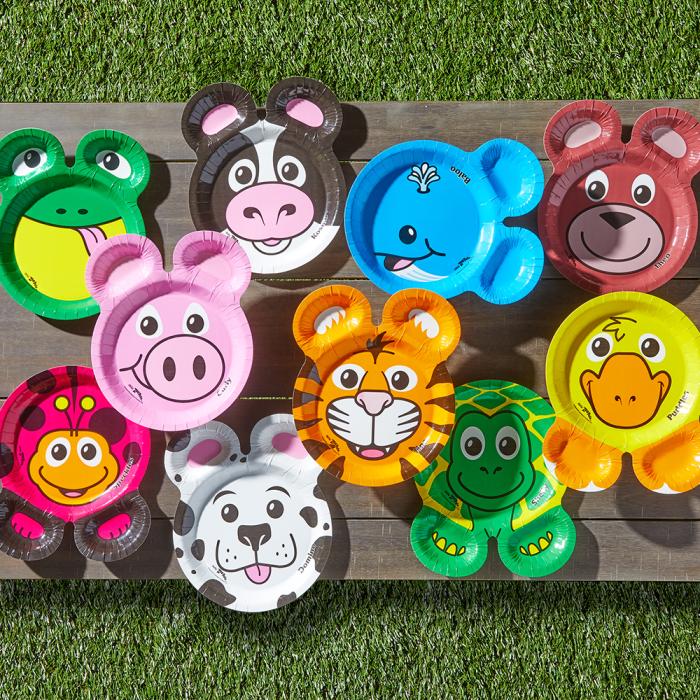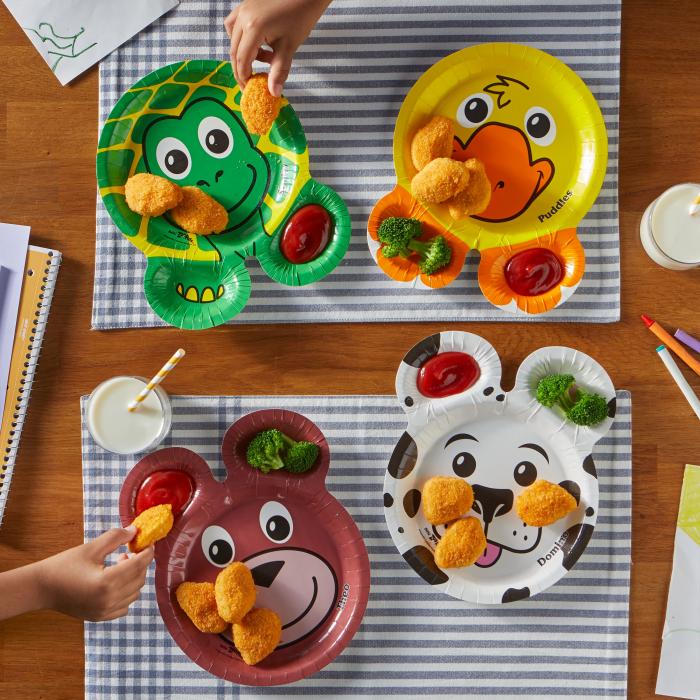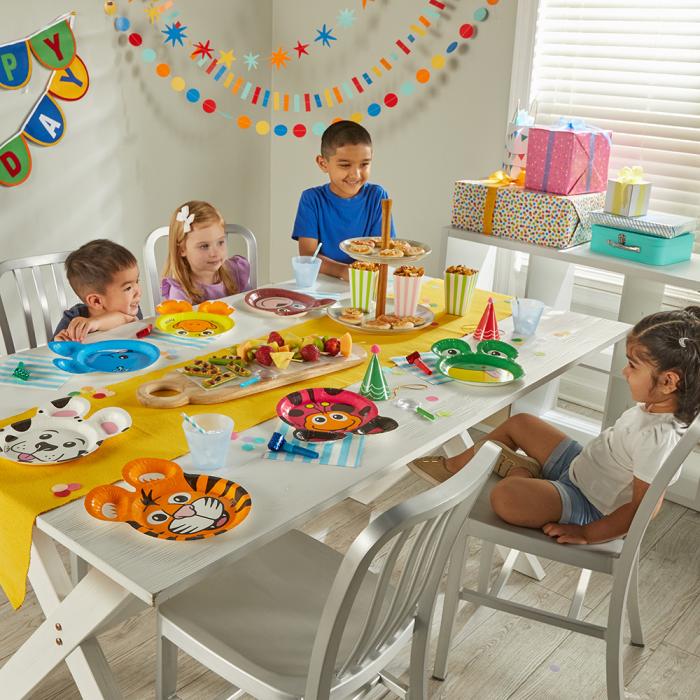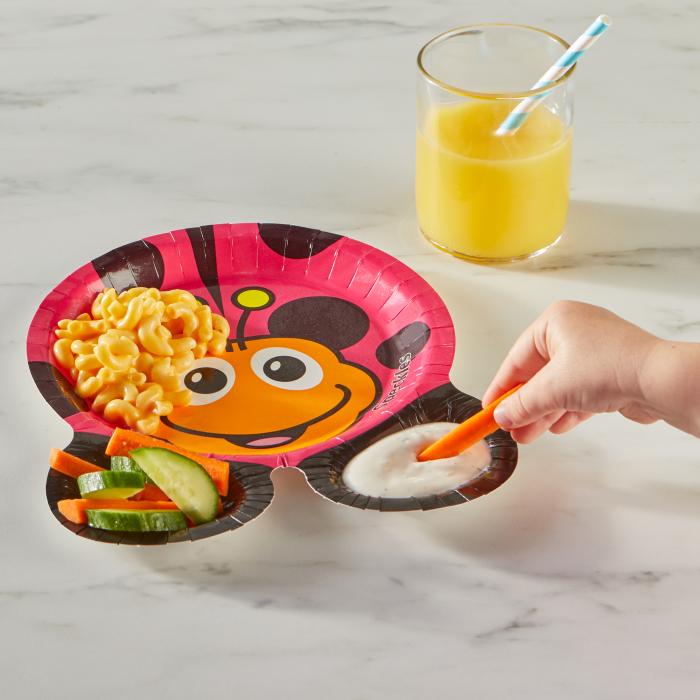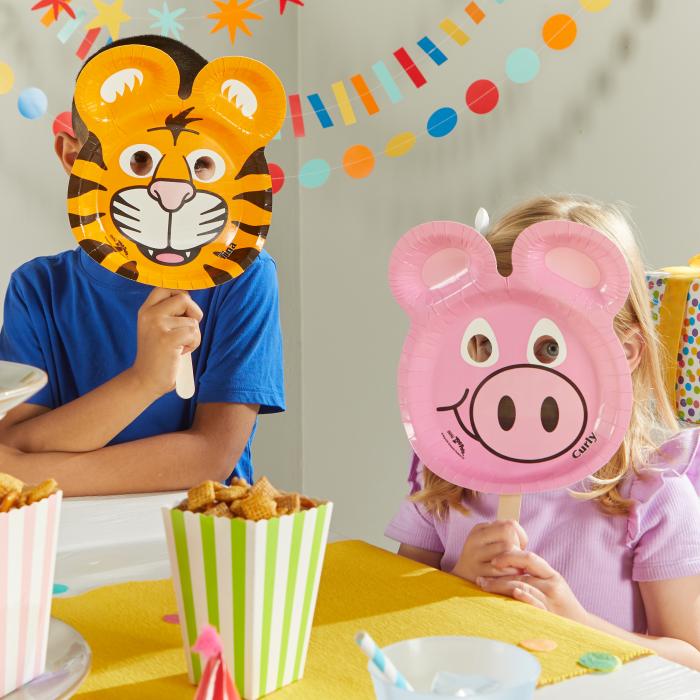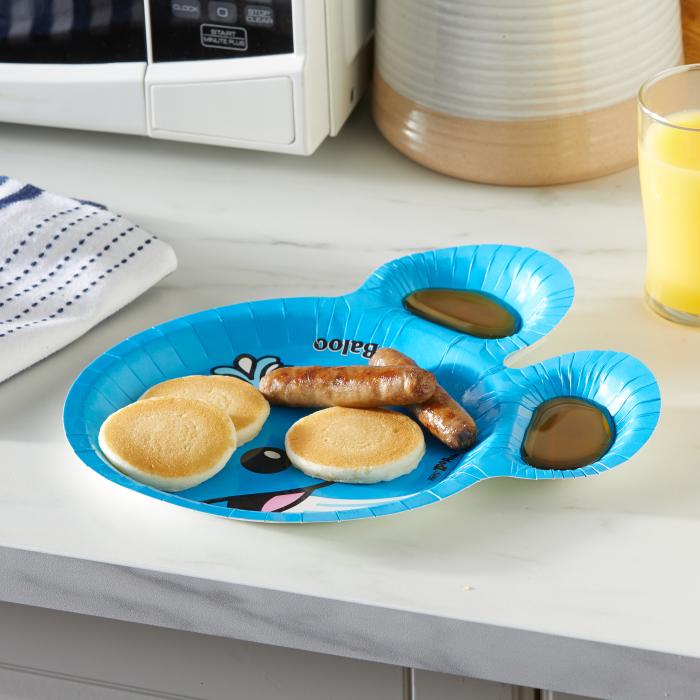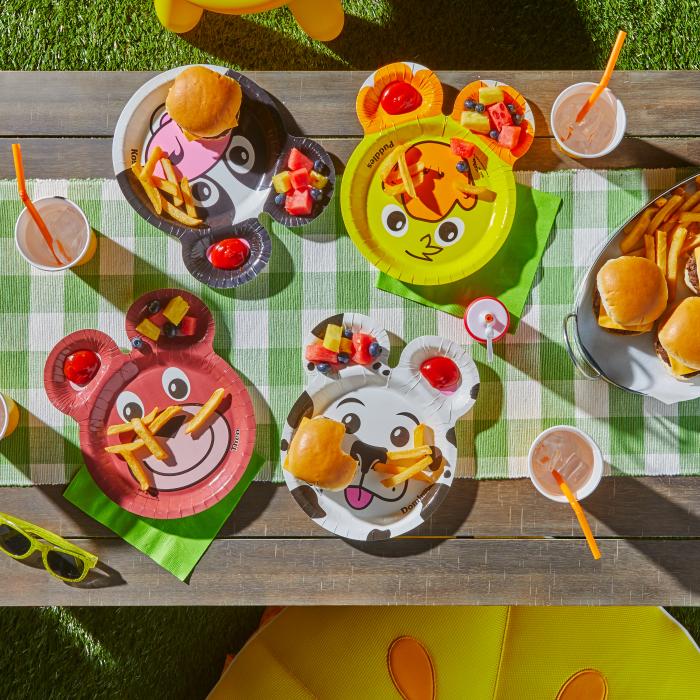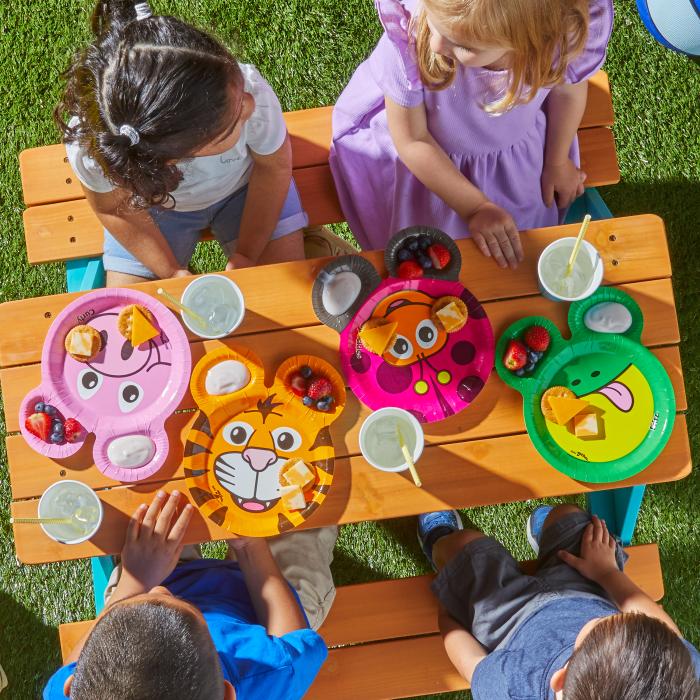 Hefty® Zoo Pals™ Plates
Zoo Pals™ Make Eating Fun!™
Thank you so much for all of your love and support for Hefty® Zoo Pals™ Plates! We are blown away by the response and are working to restock on both Amazon and Target.com so that you can start enjoying Zoo Pals™ again soon. You can also visit ZooPals.com and follow the Hefty® brand on social media to find out when your favorite "Pals" are back in stock.
Full color designs featuring ten original Zoo Pals™ animals
Built-in dipping wells/compartments that hold just the right amount of ketchup, ranch, fruit, peanut butter, candies, and more
Soak-resistant
Microwave safe for reheating foods
Made with sustainably sourced paper
Recycle & Compost
Product: Not yet recyclable, not compostable
Package: Store drop-off for recycling, not compostable
Party Cups & More
Enjoy sweet sippin' with Hefty® Cups, a sturdy and stylish option for any occasion. 
Hefty® Sustainability
In addition to our landmark Hefty ReNew™ program, Hefty® recycled, recyclable, and compostable products can be found on store shelves across the U.S.