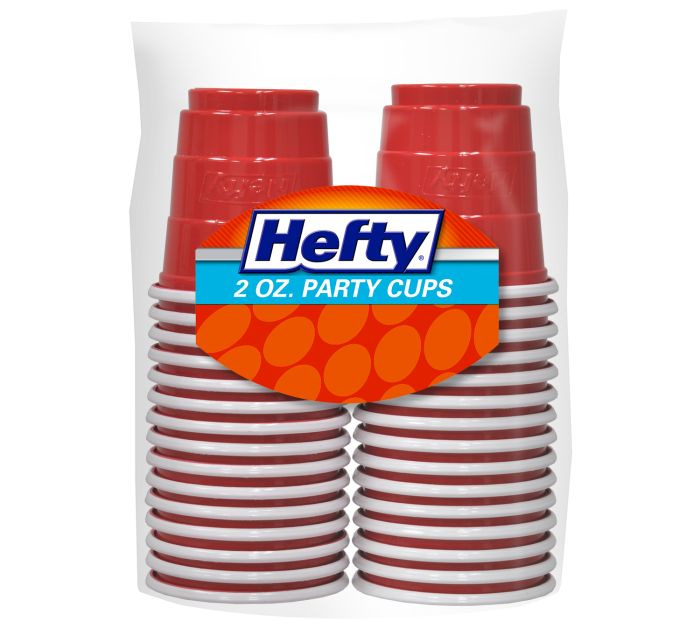 Hefty® 2 oz Party Cups
Hefty® 2 oz Party Cups are a great complement to our Hefty® 18 oz Party Cups.
Small and sturdy
Great for drinks or snacks
Traditional red color
Recycle & Compost
Product: Not yet recyclable, not compostable
Package: Store drop-off for recycling, not compostable
Set the Table
Hefty® durable tableware holds up to your messiest meals, like ribs at a picnic or spaghetti at dinner. Check out our styles and sizes for every occasion. 
Hefty® Sustainability
In addition to our landmark Hefty ReNew™ program, Hefty® recycled, recyclable, and compostable products can be found on store shelves across the U.S.