John Cena is Back in our HEFTY! HEFTY! HEFTY! Advertising Campaign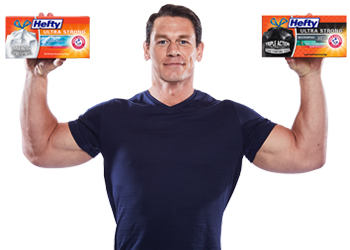 Star wrestler, actor and all-round strong man, John Cena will be back in action in the new HEFTY! HEFTY! HEFTY! advertising campaignto help stop anyone from buying wimpy trash bags.
As new ads launch, we'll be sharing them here so that you can keep up with everything John Cena has to say about Hefty® Ultra Strong™ trash bags.