Hefty® Slider Bags: Strong. Sealed. Secure.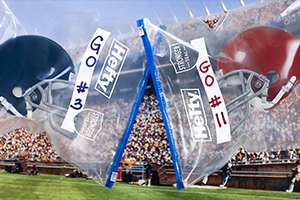 Whether you're marinating meat, keeping leftovers, or even organizing your office, our Hefty Slider Bags are perfect for all your storage needs. Our extra-secure MaxLock® track design keeps contents sealed tight. But don't take our word for it. See the strong seal in action!
On Game Day:
On the open waters:
Watch all of our fun Slider Bag videos on YouTube and be sure to follow Hefty on Facebook to see the latest videos!