Box Tops for Education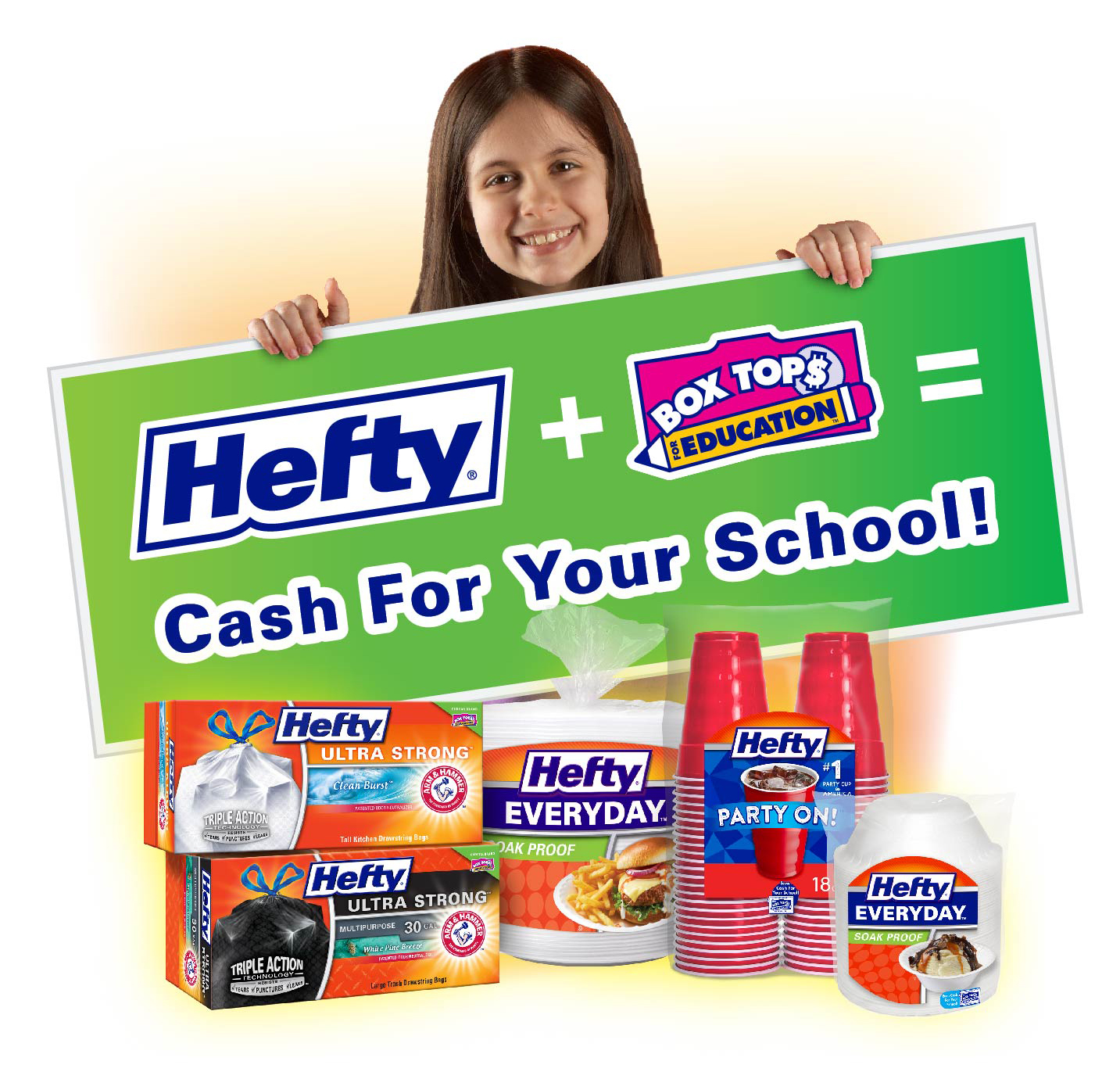 Hefty® + Box Tops for Education™ = Cash for Your School
Hefty® is proud to be a part of the Box Tops for Education Hero program, which features fun ways for kids to join in, play, and earn cash for their school!
To date, the Hefty® brand has donated over $3.5 million to schools through the Box Tops for Education™ program. To give the program an added push, for a limited time, select Hefty® trash bag packages will carry four Box Tops per package instead of one! Each Box Tops is worth 10 cents and schools can earn up to $20,000 every year by clipping Box Tops from hundreds of participating products.
Which Hefty® and Reynolds® brand products participate?
Select Reynolds® products include: parchment paper, pre-cut parchment sheets or "cookie baking sheets," bakeware pans, StayBrite® baking cups, oven bags, and slow cooker liners