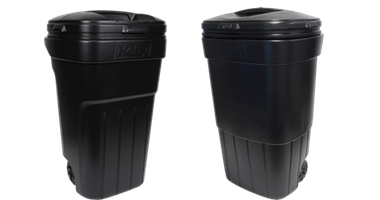 Hefty® Outdoor Trash Cans
Hefty® Outdoor Trash Cans are durable, lightweight, dent-resistant, and rugged enough to stand up to everyday outdoor elements. Available in 32- and 45-gallon.
Dent-resistant plastic
Easy to move with durable wheels
Secure lids
Hefty® Sustainability
In addition to our landmark Hefty ReNew™ program, Hefty® recycled, recyclable, and compostable products can be found on store shelves across the U.S.
Trash Bag Solutions
Get dependable strength for all your trash bag needs, from kitchen cleanup to yard work. Our products are sturdy, tear-resistant, and available in multiple sizes and scents.